NCECA National Ceramics Conference 2016
3/15/2016
NCECA National Ceramics Conference 2016
It's a beautiful, breezy, sunny day on this Ides of March in Kansas City and the artwork for the NCECA National Ceramics Conference 2016 is in the process of installation. It's great to see the gallery humming with activity in preparation for our big reception on March 17th, from 6-9 pm.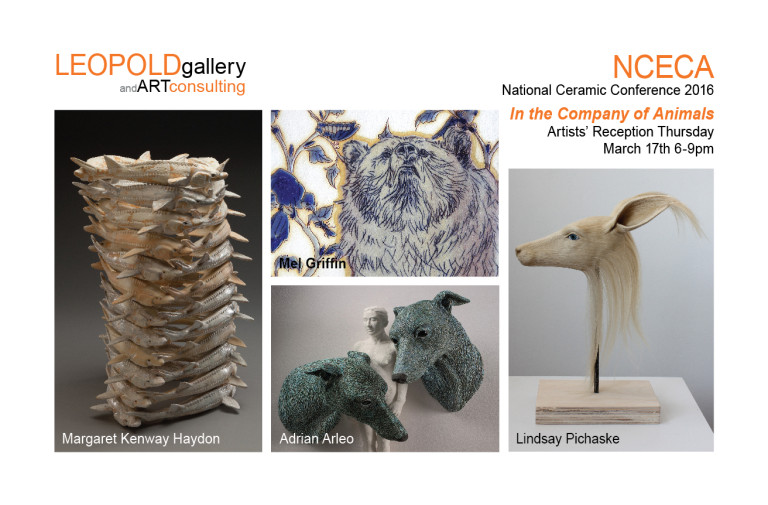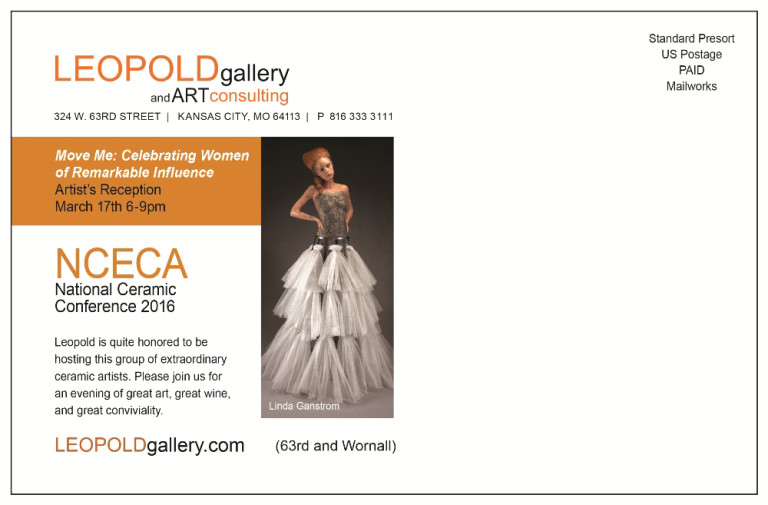 Speaking of the Ides of March, did you know that the Ancient Romans found ceramics integral to their daily life? One way Romans utilized ceramics was by creating Amphorae to carry liquids such as wine and olive oil. These liquids were transported throughout the Roman Empire.
It's amazing to think about how the art of ceramics has evolved over time.
Ceramics work now is not strictly relegated to the category of a 'functional object.'
Instead, the technique and theories used in ceramics today allow the art form to transcend from its practical beginnings which elevates to a higher form of art.
This is shown in Margaret K. Haydon's work, Pyre.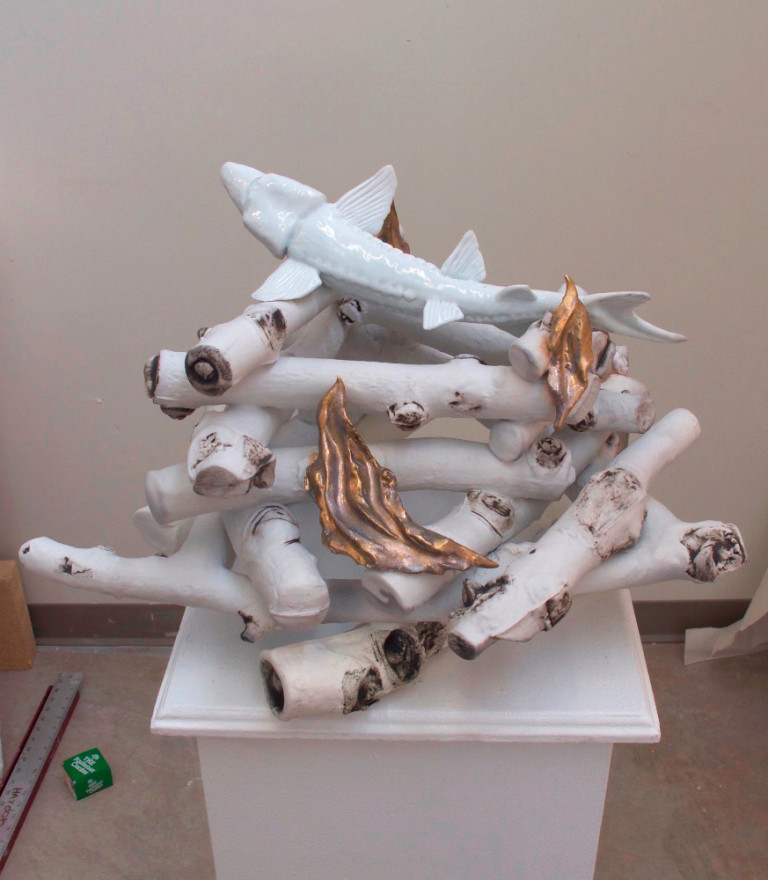 Another example of this transcendence is Adrian Arleo's mixed media work titled Constellation.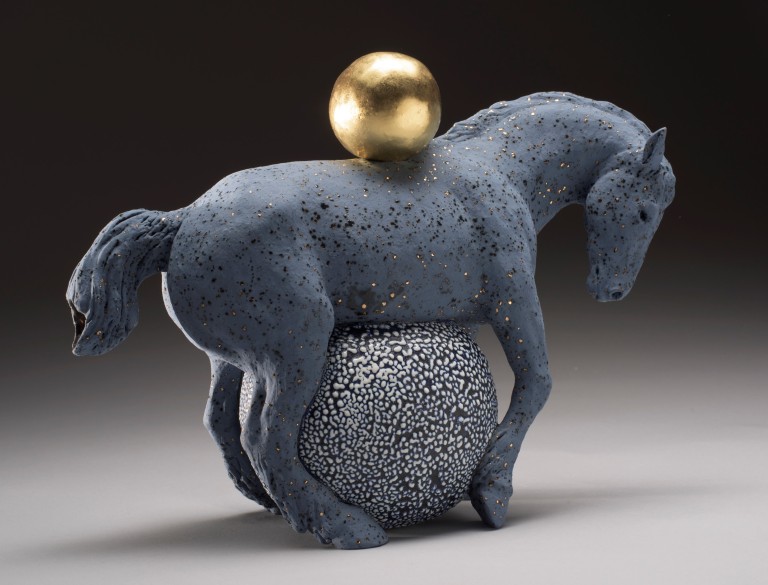 Constellations - clay and mixed media
Come see how this ancient art form has evolved today at our artist's reception for the NCECA – National Ceramics Conference 2016 this Thursday, March 17th, from 6-9 pm. Two simultaneous events "In the Company of Animals" and "Move Me: Celebrating Women of Remarkable Influence" will be available for view for the next month. Leopold is quite honored to be hosting this group of extraordinary ceramic artists. Please join us for an evening of great art, great wine, and great conviviality.
You can click here to head directly to our NCECA Exhibition page on our gallery website to enjoy more of the NCECA National Ceramics Conference 2016 work featured at the Leopold Gallery + Art Consulting.
https://www.leopoldgallery.com
By Hilary J. Cole