KC Royals World Series Mural
4/12/2016
KC Royals World Series Mural
Our artist William Rose recently completed a mural for the KC Royals World Series win of 2016.
Rose is well-known for his portrait work in both oil and charcoal media. His body of work has been collected by many collectors including Texas A & M and H & R Block. His work has been featured in the Clint Eastwood film, The Forger. Additionally, Rose regularly produces the cover art for Strathmore's 400 Series Drawing Pads.
Who can forget the sea of people gathering around our historic Union Station in downtown Kansas City or the memorable win of the KC Royals final game? It has been wonderful to see Kansas City unite to support such an amazing accomplishment.
With the help of Paul, President of Leopold Gallery, Rose was able to combine two iconic images of the Royals to create this stunning mural. It was quite a process to develop and complete a project this magnitude. Rose was able to complete this mural in a record six weeks.
Here are some images of Rose's work throughout the project.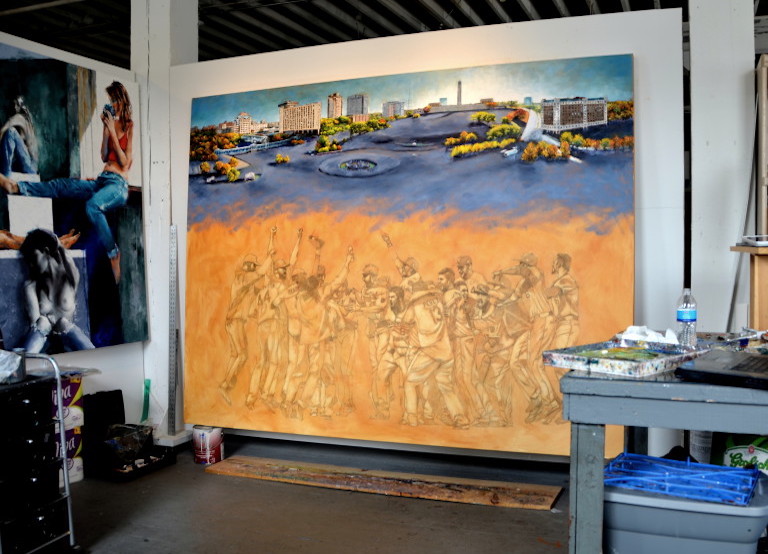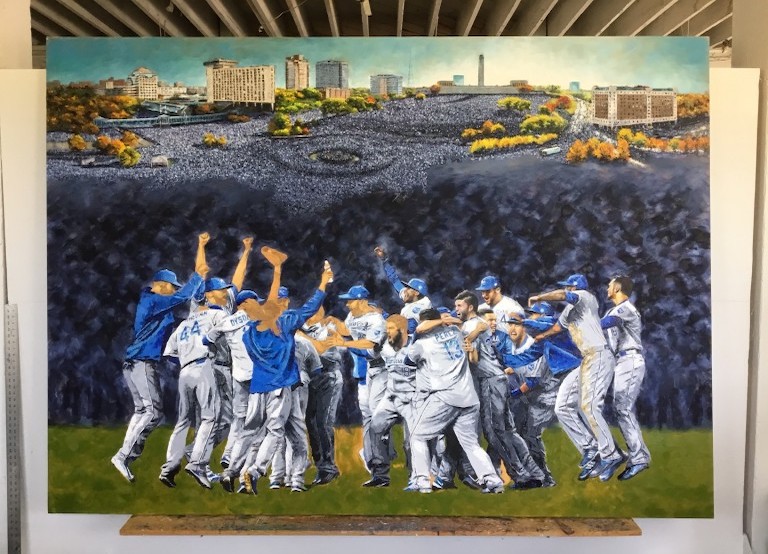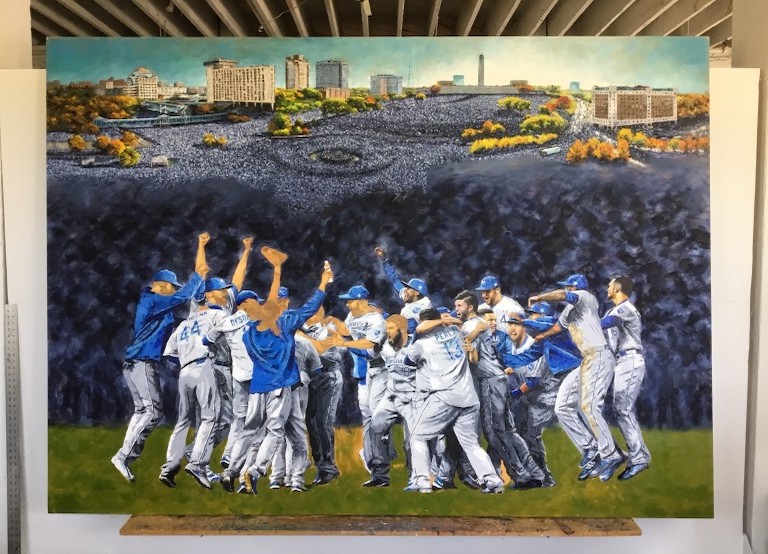 Below is an image of the completed mural.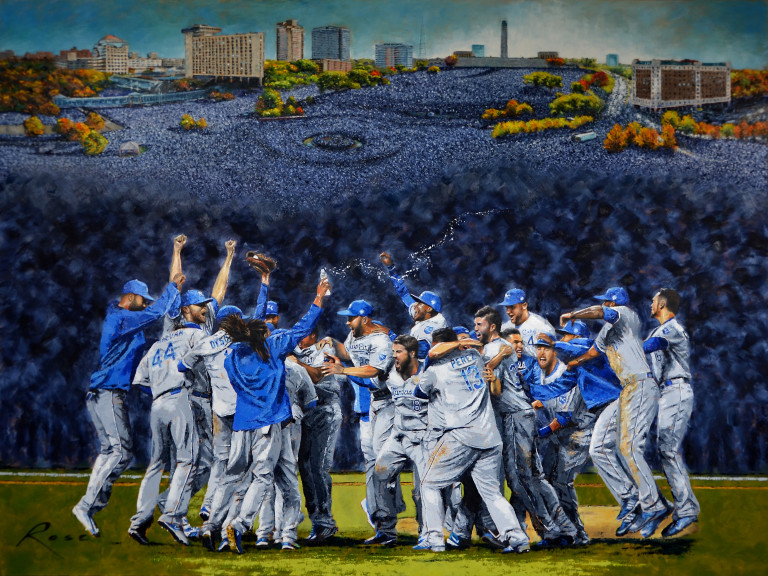 KC Royals World Series Mural
We were fortunate enough to have the KC Royals World Series Mural at the Leopold Gallery for a "sneak peak" event the day before the mural was installed at Kauffman Stadium. Among the various news channels, KMBC 9 interviewed Rose about the mural. Watch below to learn more.
If you want to see Rose's mural in person, stop by the Kauffman Stadium main lobby.
You can also stop by the gallery, visit our website, call or email to order your very own Giclee print of the KC Royals World Series mural. Prints should be ready by April 21st and come in a variety of sizes.
Don't forget to Live Inspired.
www.leopoldgallery.com 816.333.3111 info@leopoldgallery.com