Limited Edition KC Royals Prints Now Available
5/17/2016
Limited Edition KC Royals Prints Now Available
Limited edition KC Royals prints now available at the Leopold Gallery + Art Consulting.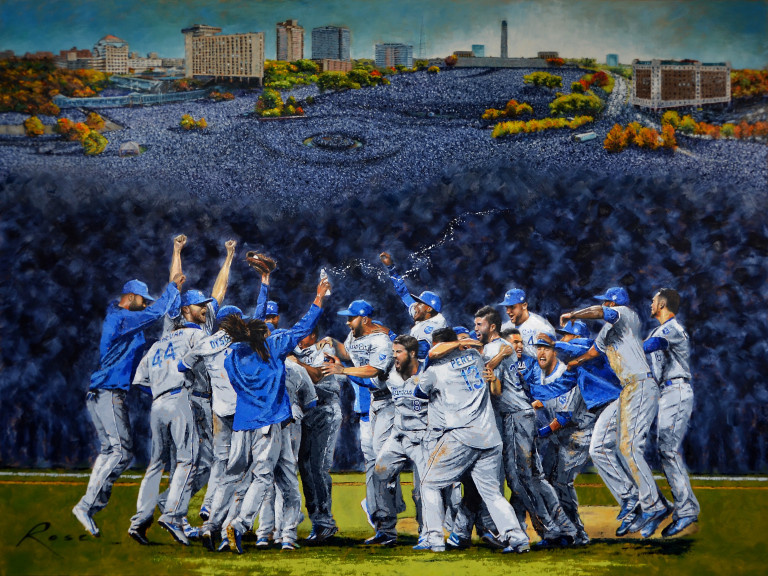 KC Royals World Series Mural
Where were you when the Kansas City Royals won the 2015 World Series? Remember the swell of the crowd at Union Station? Remember the city painted blue? We loved this moment, did you?
Now you can immortalize that memory with this piece of Kansas City history created by fine artist
William Rose
. These prints have been created from William Rose's large mural located in the main lobby on the ground floor of Kauffman stadium.
Hurry to get your limited edition prints and canvases before they are gone. Each piece is signed and numbered by artist William Rose.
Archival Prints are printed on heavy archival paper.
Sizes include:
20 x 24 in an edition of 900. Unframed: $190 each. Framed: $390 each.
30 x 36 in an edition of 800. Unframed: $290 each. Framed: $590 each.
Check out this image featuring a framed archival print: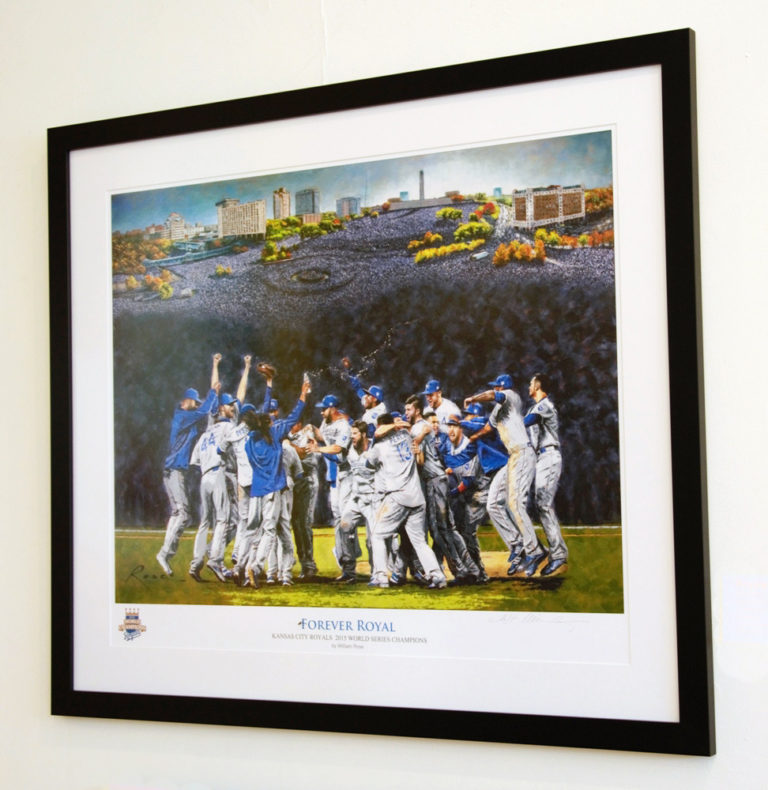 Framed "Forever Royal" Print
Signed Prints are also available on gallery wrapped canvas
Sizes include:
24 x 32 in an edition of 900. $350 each.
30 x 40 in an edition of 800. $450 each.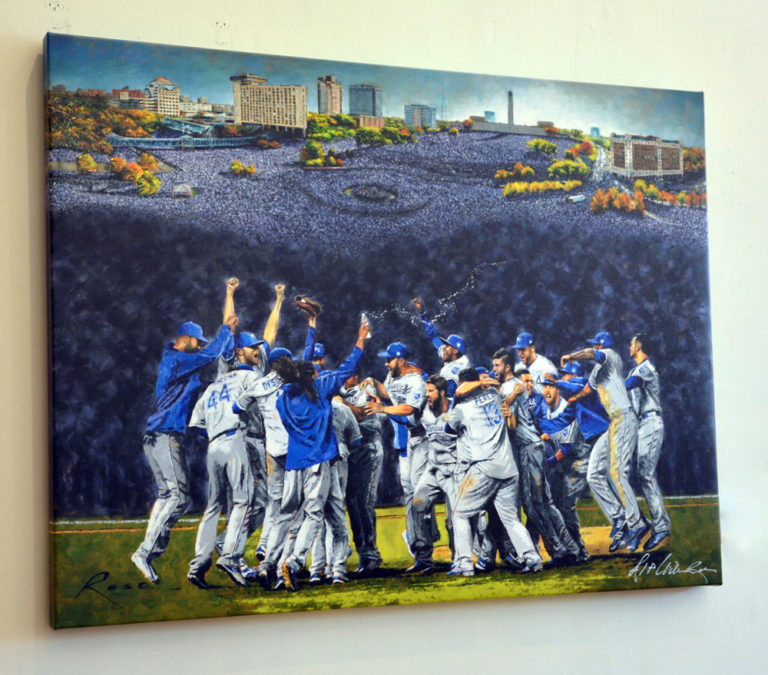 Gallery Wrapped "Forever Royal" Canvas
These signed, limited editions of William Rose's celebrated painting "Forever Royal" won't last long. You can drop by to order them, give us a call or email us to hold your piece today.
Don't forget to live inspired.
816.333.3111 info@leopoldgallery.com