A Warm Welcome to Artist Brad Teare
8/12/2017
A Warm Welcome to Artist Brad Teare
Join us in creating a warm welcome to artist
Brad Teare
, the newest addition to the Leopold Gallery! Teare has built a successful career illustrating for publishers such as the New York Times and Random House, where he did book covers for authors such as James Michener, Anne Tyler, and Alice Walker. In 1994 his aspiration of painting the Western landscape reasserted itself, and he moved to Providence, Utah, a small town in the Rocky Mountains.
One of Teare's inspirations includes Vincent Van Gogh. On a visit to the Metropolitan Museum of Art in New York City, Teare marveled at the visceral power of the thick applications of beautiful color. In Teare's opinion, reproductions of Gogh's work were faint shadows of the originals. Intrigued with how to teach himself to apint with thick texture, and mystified by the paucity of information on the subject, Teare started his blog Thick Paint. The blog chronicles Teare's experimentation with a wide variety of mediums and techniques to achieve paintings that are visceral, tactile and, in his hope, deeply moving. The blog and Youtube channel have since provided information on the topic to over 2 million viewers from nearly every nation on the planet.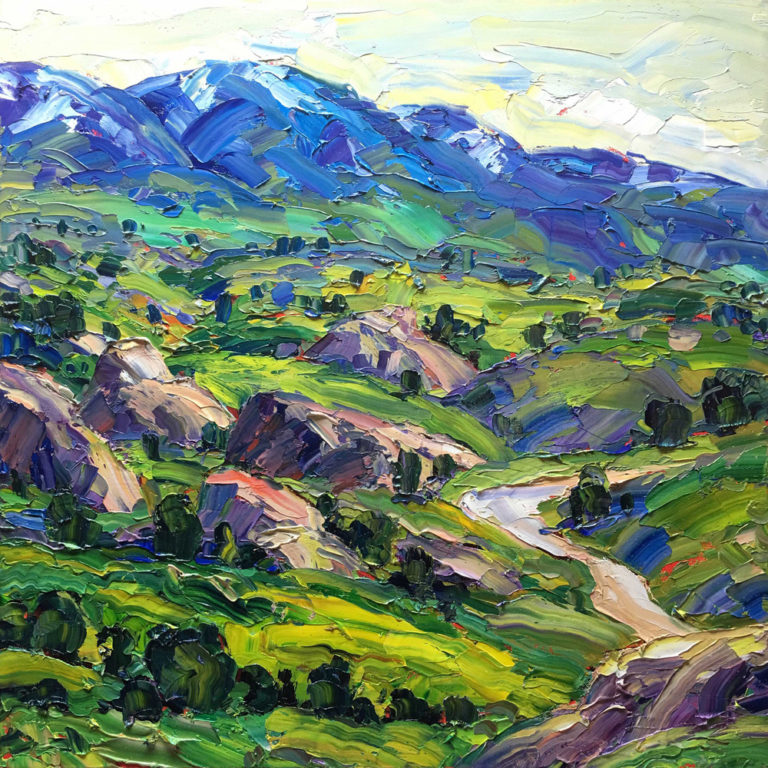 Recently, Teare's main focus has been utilizing the palette knife for paint application. This technique creates multiple layers of thick impasto paint and provides movement within each painterly stroke. Reminiscent of Paul Cezanne's tectonic structures, with the thick and rapid strokes of Gogh and the Post-Impressionist movement, Teare captures the life within the landscape and adds his own inspirational view of the world.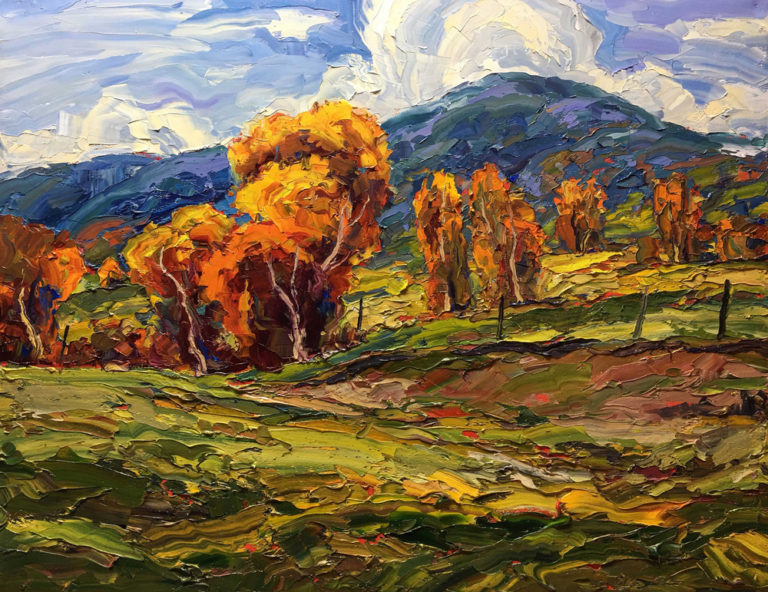 Stop by the gallery or head to our website to view more of Brad Teare's work. These pieces and more are available now!
www.leopoldgallery.com/816.333.3111
As always, don't forget to Live Inspired.
Hilary J. Cole