Lyman Whitaker Wind Sculptures at the Dallas Arboretum
9/26/2018
Lyman Whitaker Wind Sculptures at the Dallas Arboretum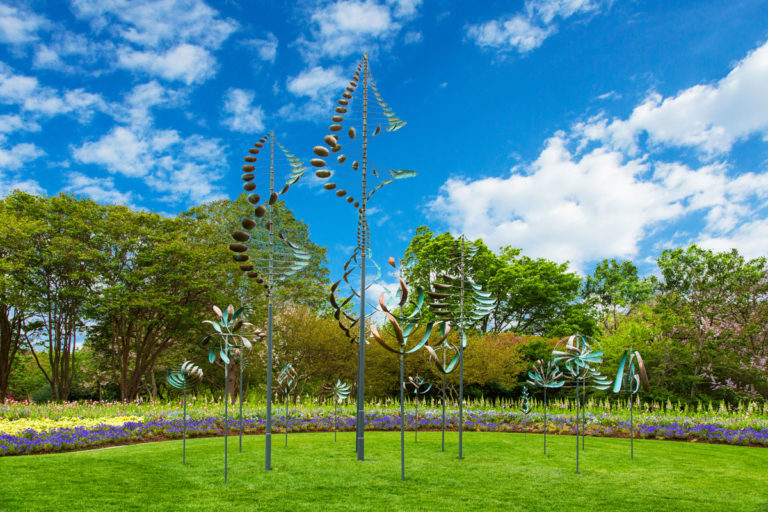 Paul Dorrell and Leopold Gallery, in Kansas City, recently brought artist Lyman Whitaker to our gardens for a few days while they installed 140 of his pieces for our summer art exhibit, "Wind Sculptures in Motion: The Kinetic Art of Lyman Whitaker." These stunning wind spinners move with the wind, bringing a new element of motion and nature to the gardens, and are the product of years of passionate work by Whitaker.
As a child, Lyman was fascinated with wind, galaxies, Ferris wheels and objects that turn. He learned classical and contemporary sculpture from Avard Fairbanks and Angelo Caravaglia at the University of Utah, and has spent the last 30 years as a sculptor focused on the creation of Wind Sculptures.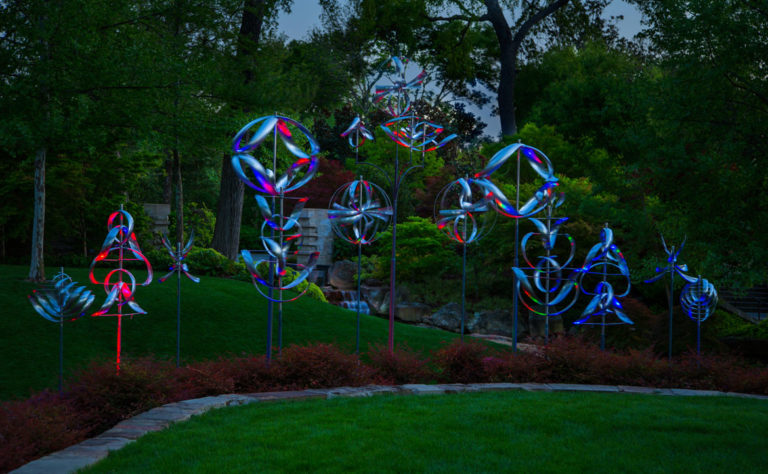 Inspiration for Kinetic Art
Whitaker hand-crafts each sculpture, and all the pieces at the Dallas Arboretum are made from either copper or stainless steel. He takes his inspiration from nature and plant forms, which may explain why these magnificent pieces, ranging in height from 5′ to 27′, feel so at home in the gardens.
They also move at the slightest hint of a breeze, much like a tree's leaves, because of the way Lyman learned to work with these materials to manipulate how aerodynamic each surface is – one side of each sculpture is more aerodynamic than the other, so they can respond to the changing currents of the wind.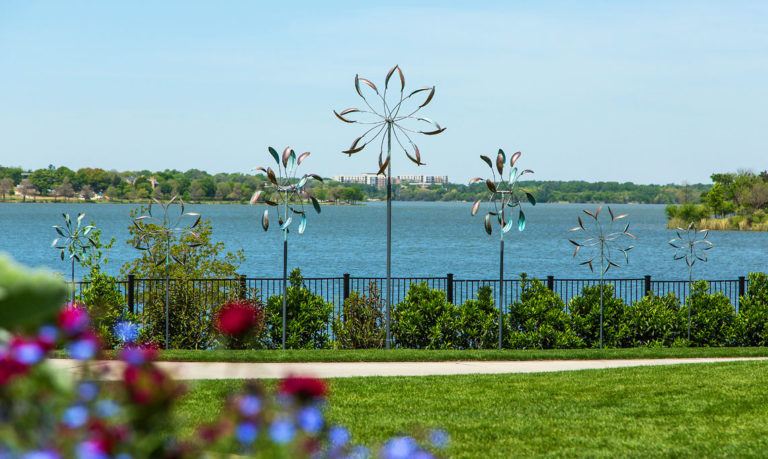 Lyman's Process
Lyman explains that his process for each piece is iterative. Each new work may begin as an evolution from previous designs, whether directly or indirectly, and it changes and evolves many times as he's working on it.
"When sculpting, I have my tools, materials and myself. They all have equal say," says Whitaker. His favorite piece, piece of art "depends on his mood" and his sculptures, but he's very excited with how all of them fit so nicely at the Dallas Arboretum. "They're really informed by nature. That's why it feels like they were coming home when they got here," he added.
"Wind Sculptures in Motion: The Kinetic Art of Lyman Whitaker" runs through September 2018 at the Dallas Arboretum.